Business benefits – the value of being licensed
7 September 2023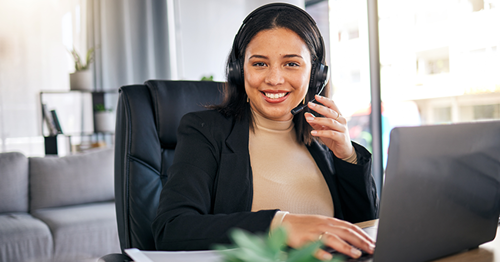 Labour hire hosts are increasingly recognising the importance of using licensed labour hire providers – to protect their business, their workers, and to play their part in a fairer industry.
With the Labour Hire Authority (LHA) continuing to escalate its compliance and enforcement activity, the risks faced by providers failing to hold a labour hire licence, or failing to meet its obligations, are ever increasing.
The penalties for non-compliance are clear and significant – companies can be fined over $600,000; individuals can be fined over $150,000.
Holding a labour hire licence provides protection from these penalties, and better business opportunities by providing assurance to potential clients and customers.
There has always been a strong reason for hosts to seek out licensed providers, as the same maximum penalties apply to hosts for using an unlicensed provider as apply to the providers themselves.
But recent LHA industry engagement also indicates a growing appetite among hosts to identify and use licensed providers – to protect the host business, to protect workers, and to improve the industry.
And hosts are responding – there were 1,000 more visits to the Host page on the LHA website over the past year than the previous year, and dozens of hosts have attended LHA's regional engagement sessions so far in 2023.
Targeted engagement with a number of major hosts and stakeholders has also driven awareness, and increased the use of licensed providers in key industry areas.
Obtaining and maintaining a licence involves an investment of time and money by labour hire providers, but this investment will continue to pay dividends – for licensed businesses, workers, and the broader industry.
Register of licensed providers
LHA's Register of Licensed Labour Hire Providers provides hosts with a quick way to check whether a business they are considering engaging is licensed to provide labour hire services.
By checking the Register, hosts can ensure they do not risk penalties from using an unlicensed provider, and that their provider has met the checks required to obtain and maintain a licence.
LHA encourages labour hire hosts to check the Register, and to contact a provider's nominated officer to confirm they are engaging a licensed provider.
Hosts can also use LHA's Follow My Providers tool to be notified of any changes in providers' licence status.
Tax deductibility of licence fees
As annual licence fees charged by statutory bodies are part of the operating costs of a labour hire provider, they are generally considered tax deductible as a business expense. Any penalties or fines for non-compliance are not considered a business expense.
LHA encourages businesses to seek their own advice on tax matters from an appropriately licensed professional.
More information
To find out more or to apply for a labour hire licence, visit the LHA website.