Case study: hosts need proper oversight of their supply chain
29 April 2022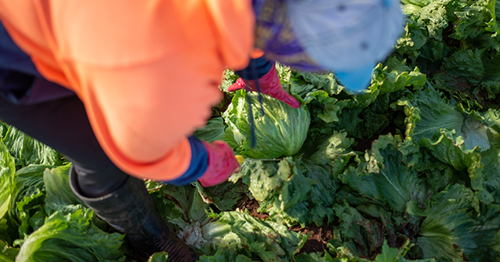 In response to intelligence reports from workers and other agencies, the Labour Hire Authority's (LHA) Compliance and Enforcement team conducted site visits to farms located in Victoria's Murray region in December 2021.
The information received indicated that unlicensed providers were operating in the area. The team visited seven farms and spoke with farm owners, over 100 workers and representatives of three labour hire providers at the farms.
During these visits, the team identified a number of concerning issues. One such issue was failure to comply with the Fair Work Act, namely a failure to issue payslips.
Payslips are important for both workers and employers alike. Not only do they help workers determine if they are getting paid correctly, but they also help employers demonstrate they are paying their workers superannuation and other entitlements to the Australian Taxation Office (ATO).
This issue helped the team identify that some farmers had no real oversight of their supply chain – they did not understand that their primary labour hire provider was subcontracting, or the identities of those subcontractors.
Farmers in this position cannot be satisfied that workers on their farm are being paid award rates or that no unlicensed contractors are operating on their farm. As a result, they can also find themselves in contravention of the Labour Hire Licensing Act 2018 (the Act), which prohibits use of unlicensed providers.
It is very important for farmers to have a firm understanding of who they have working at their farms and under what conditions.
The LHA is taking appropriate follow up action on these matters.