High impact outcomes – progress in 2022-23
16 November 2023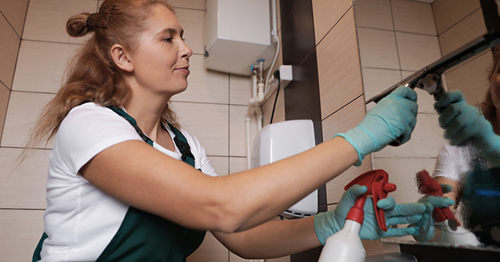 In its 2022-23 annual report, the Labour Hire Authority (LHA) highlights progress towards its strategic objective to achieve high impact compliance and enforcement outcomes.
"Our annual report covers a range of high impact compliance and enforcement outcomes, setting new benchmarks for LHA and the industry," said Labour Hire Licensing Commissioner, Steve Dargavel.
"Taking action against serious non-compliance is an important way to make the labour hire industry fair and hold it to account."
LHA has continued to build its compliance and enforcement program in 2022-23, achieving significant outcomes across industries, occupations and regions.
The program focuses on high-risk industries and high-impact harms, leveraging data and intelligence to direct activities. Targeted industries included horticulture, commercial cleaning and security, with a number of specific harms targeted across industry areas.
Horticulture compliance program
The horticulture industry has been a continued focus of LHA compliance activities this year. LHA uses a range of data and intelligence to direct its activities, including in the horticulture space.
In 2022-23, LHA's focus on the horticulture industry has:
increased the amount and quality of its field work and investigations
refined the use of intelligence resources to better target non-compliant operators
increased responsiveness, acting on serious allegations of worker mistreatment at farms in Mildura and Benalla within days
worked collaboratively with other Commonwealth and State government agencies, councils and community liaisons to take action and support workers who were the subject of exploitation.
There were also several high-profile prosecutions of horticulture companies, including the successful prosecution in December 2022 of Ung Services Pty Ltd, which supplied workers to the Yarra Valley, for failing to inform LHA about a new director who had criminal convictions.
This prosecution saw the Supreme Court of Victoria issue the largest fines for breaches of labour hire law in Australian history – a total of $483,428.40.
Cleaning compliance program
Businesses that provide workers to clean commercial premises represent a significant proportion of current labour hire licences in Victoria.
LHA took the opportunity in 2022-23 to conduct a targeted operational engagement and compliance campaign to ensure that cleaning businesses in Victoria were aware of and able to comply with their obligation to hold a labour hire licence.
This campaign involved:
distributing educational material explaining the obligation to hold a licence
leveraging key stakeholders and supply chains (such as facilities and property management supply chains, government and councils, hospitals, retail facilities and large franchisors) to distribute explanatory material
visiting hospitals, hotels and retail facilities to ensure those providing cleaning services onsite were licensed
using data to identify and directly communicate via phone and letter campaigns with businesses that may require a labour hire licence
communicating with advisors including accountants about how they can help their clients to comply.
This approach has resulted in the number of licence applications from commercial cleaning businesses increasing significantly during 2022-23, along with improved awareness in the industry.
Security compliance program
In 2022-23, LHA worked with security industry stakeholders and participants to develop Guidance for the security industry: cost of meeting your legal obligations which outlines the minimum legal obligations owed by a provider, and the expected cost per hour per worker to meet those obligations.
This guidance helps industry participants to understand and comply with their legal obligations. It is also used as a risk assessment tool to identify providers and supply chains at risk of non-compliance with those obligations.
LHA also held a security industry forum at which stakeholders were asked to consider the guidance and provide feedback. The material was published on the LHA website and distributed through appropriate networks.
More information
To find out more about LHA's activities to achieve high impact compliance and enforcement outcomes, download the Labour Hire Authority Annual Report 2022-23.