LHA engagement update: Your questions answered / upcoming events
18 October 2023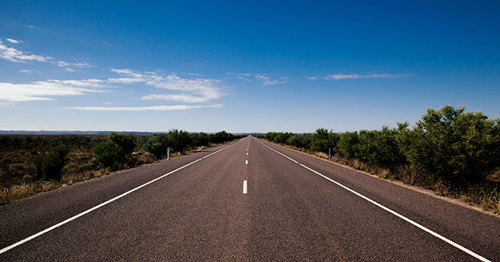 LHA continues to deliver its broad program of engagement with the labour hire industry throughout 2023 with activities across Melbourne and Victoria's regions for providers, hosts and stakeholders.
In the first half of 2023, LHA travelled across Victoria delivering a range of information sessions and stakeholder meetings. We used this opportunity to highlight issues affecting the labour hire industry in local areas, as well as using feedback to inform further engagement activities.
Over the past few weeks, LHA has engaged with more than 100 providers and hosts through a series of events throughout suburban Melbourne and north-east Victoria. The sessions included:
10 open information sessions for providers, hosts and stakeholders
8 direct engagements with organisations such as industry peak bodies, councils and providers.
Over 95% of attendees found the sessions to be very or extremely useful and worthwhile.
Importantly, the majority of attendees also reported that attending the session increased their understanding of the labour hire licensing scheme.
The popularity of these sessions with providers, hosts and stakeholders has been encouraging, demonstrating attendees' commitment to engaging with LHA and understanding their obligations.
Questions and answers
These sessions have also provided an opportunity for LHA to hear directly from the industry – here are some of the questions we received across our recent sessions, and the answers we provided.
Can companies who have applied for their licence start advertising and providing labour hire services?
No. It is unlawful to advertise or provide labour hire services until a licence has been granted.
If my business is based interstate, but have workers placed in Victoria, do I need a labour hire licence in Victoria?
Yes. If you are providing labour hire in Victoria, regardless of where your business is based, you need to hold a valid labour hire licence in Victoria. If you operate in other states, you'll need to ensure you also comply with any licensing requirements in that jurisdiction.
Will I get a reminder to renew my licence before it expires?
Yes. You will get monthly email reminders from six months prior to your licence expiry date. You will also receive notifications via the LHLO Portal.
If I am operating as a sole trader, do I need a labour hire licence? Does this change if I get a business partner?
Sole traders do not require a labour hire licence if they are only supplying themselves to perform services, and neither do partnerships which only supply one or two directors. However, providers operating as sole traders or partnerships do need a licence if they are supplying other labour hire workers.
I only clean houses, some of which have home offices. Does this mean I am a commercial cleaner needing a labour hire licence?
No. LHA does not regard cleaning a home as commercial cleaning requiring a labour hire licence. Commercial cleaning of businesses such as offices, construction sites and schools does require a licence, and includes services such as carpet cleaning, gutter cleaning, window cleaning and office cleaning.
Upcoming sessions
Following its well-attended horticulture-focused sessions in a number of Victorian regions, LHA will hold a further horticulture industry information session in Melbourne – on 26 October at the Community Hub in Docklands.
The following information sessions are scheduled for providers and hosts in all industries in the coming weeks:
Key topics of these sessions include:
businesses' obligations under labour hire law
LHA's current compliance and enforcement focus
tools and resources to support businesses
questions and answers.
You can register for these events above, and keep an eye on the Events page on the LHA website for upcoming sessions.