VCAT upholds LHA decision to refuse security provider's licence application
6 April 2023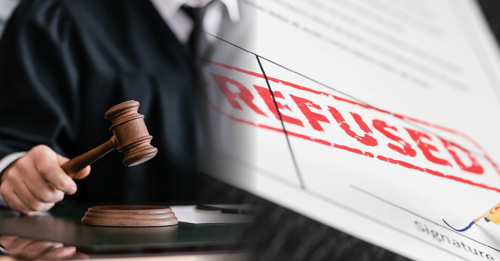 The Victorian Civil and Administrative Tribunal (VCAT) has dismissed an appeal by Innovative Security Pty Ltd over the Labour Hire Authority (LHA)'s refusal to grant it a licence.
In the appeal, VCAT heard that Innovative Security was charging head contractors hourly rates below $30 for the supply of 24/7 guards.
Very low hourly contract rates can indicate that a provider is not meeting legal obligations around wages, superannuation, GST and other taxation laws. Innovative Security and the sole director and shareholder, Mr Chanasery had also failed to provide documents to LHA to demonstrate compliance with their obligations, leading to the decision to refuse the licence application.
Innovative Security exercised its rights under the Labour Hire Licensing Act 2018 (Vic) to have VCAT review the LHA decision to refuse its licence application in May 2022 and was initially given a second chance to show that it was compliant by providing the required documents.
Despite the second chance, Innovative Security again did not demonstrate compliance to LHA, nor attend to its appeal as required. Upon application by LHA, VCAT made orders dismissing the appeal and that Innovative Security pay $5,000 in costs to LHA. 
The ruling means Innovative Security can no longer provide labour hire services in Victoria from 11:59pm, Friday 7 April 2023. Significant penalties may apply to anyone found to be sourcing labour hire workers from Innovative Security after this date.
"This case shows LHA's compliance concerns based on Innovative Security's low contract prices with its head contractor were likely to be well founded – our approach to pyramid contacting is working,"
"Labour hire companies offering excessively low contract prices are a red flag for worker exploitation, as is the over-use of contractors," Labour Hire Licensing Commissioner, Steve Dargavel said.