Welcome to the April 2023 edition of Labour Hire Authority News
6 April 2023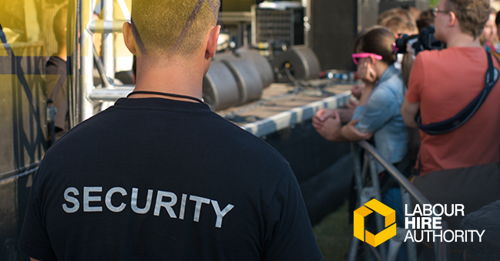 As we ramp up compliance and enforcement activities this year, our expanded compliance team continues to uncover and take action against non-compliant labour hire providers across a variety of industry areas.
In this edition, we look at a recent outcome where the Victorian Civil and Administrative Tribunal upheld the LHA's decision to refuse a security company's labour hire licence application. The provider's low contract rates made it unlikely to enable its legal obligations to workers to be met, and they did not produce information to allow LHA to verify its compliance.
As always, it's important to provide accurate and timely information to LHA, as shown when a separate labour hire provider had their licence cancelled after they provided information which was contradicted by other evidence available to LHA.
While we take firm action on exploitative and unlawful behaviour, we're also investing in providing clear information and useful tools to support providers and hosts to be compliant.
A key channel throughout 2023 is the engagement sessions we're holding around Victoria. March was a busy month – LHA held free info sessions for providers and hosts in Ballarat and Geelong, presented directly to hosts, unions and providers, and met with a variety of stakeholders.
Feedback from attendees consistently shows these sessions are valuable in supporting providers and hosts to understand their obligations, so keep an eye on LHA News for details of upcoming events.
You can learn more about all these developments and activities in this month's edition.
Steve Dargavel
Labour Hire Licensing Commissioner
In this edition
Licensing update
In March 2023:
113 licence applications submitted
212 licence renewals granted
68 licences granted
77 licences refused or cancelled
Resources