Welcome to the October 2023 edition of LHA News
18 October 2023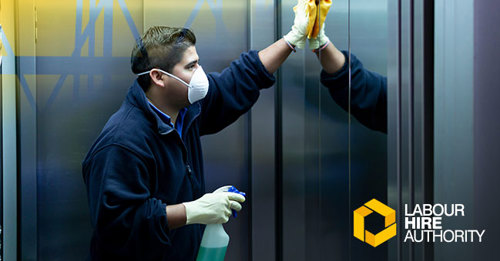 Welcome to the October 2023 edition of LHA News.
The Labour Hire Authority (LHA) has filed Supreme Court proceedings alleging several companies engaged unlicensed labour hire providers to supply workers in Victoria's construction industry.
As part of the action, LHA has also filed claims against three directors as individuals relating to their involvement with the allegedly unlawful activities.
The action highlights the importance of all labour hire providers in a supply chain holding a valid licence.
With strengthened legal, compliance and intelligence capabilities, LHA now has more investigations and compliance actions underway than ever before, and there are further prosecutions in train. By holding people to account for unlawful behaviour, we make it fairer for businesses that do the right thing, as well as reducing the risk of harm to workers.
Elsewhere in this edition, we look at subcontracting through another lens – how licence conditions imposed on a security company improve the visibility of their supply chain. We also touch on our recent and upcoming engagement work, including attending LHA's presence at a major cleaning expo in early November.
And finally, with October being National Safe Work Month, it's a timely reminder to keep worker safety front-of-mind in all aspects of your business.
I hope you enjoy this edition of LHA News.
Steve Dargavel
Labour Hire Licensing Commissioner
In this edition:
Licensing Overview: September 2023
103 licence applications submitted
62 licence renewals granted
91 licences granted
51 licences refused or cancelled